November 10 Zoom Meeting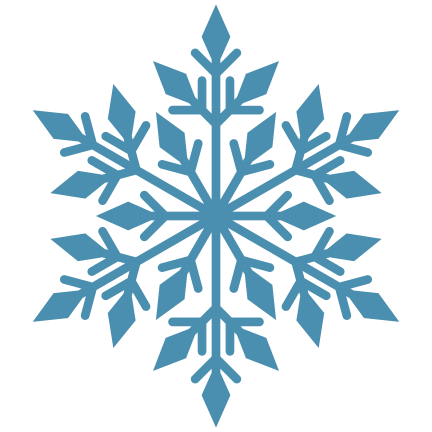 Our next meeting will be held via Zoom at 6:30pm on November 10. Please plan to attend to discuss any topics of interest regarding the neighborhood of Mayfair. Zoom meeting attendance details will be sent out to our email list before the meeting. To join our email list, visit https://groups.google.com/forum/#!forum/mayfair-civic and click "Ask to join group".
Letter from the President
At our last meeting Alderman Nugent addressed a variety of community issues, including Lawrence Avenue improvement efforts.
The Alderman will report again at our next meeting, and we have invited Congressman Mike Quigley to visit with us while he is in town for other business. We expect both will have lots to say about the midterm elections which conclude just two days before the meeting.
Because of Covid it's been over a year since we have had a physical meeting. We discussed the possibility of having one in December, perhaps an informal social event in lieu of our Annual Party, similar to the event held last November at Marie's outdoor, heated plaza. Attendees would have to provide proof of vaccination, boosters, etc., masks would be available and other state health guidelines would be followed. This will be a discussion topic at our next meeting, as will the status of the sculpture installation for Mayfair Park.
Please mark your calendar and be sure to attend our next meeting on Thursday, November 10. Contact information is provided elsewhere in the Newsletter.
Finally, and perhaps more importantly, please be sure to vote next Tuesday.
The Mayfair Civic Association now has a Facebook page at https://www.facebook.com/groups/mayfaircivic. We'll post announcements there as well as to our email group at https://groups.google.com/g/mayfair-civic, including announcements of new issues of this newsletter.
If you would like to contribute an article or other content to this newsletter, please reach out to me at mayfair-civic-newsletter@googlegroups.com. We have a distribution of 100s of Mayfair neighbors and growing. For more information on contributing to the newsletter, visit the Newsletter page.
Membership Meetings
Here are some details from the September and October meeting of the Mayfair Civic Association.
Reminder: The MCA is looking for a new treasurer!
If you or someone you know has accounting skills and would like to get more involved and contribute directly to your neighborhood, Mayfair Civic Association is looking for a new treasurer. Those interested can contact MCA President Ron Duplack at rduplack@rieckcrotty.com. Thank you for your support!
Alderman highlights flooding impact and infrastructure work
At the October membership meeting, Alderman Nugent discussed the impact of the recent flooding on the neighborhood due to sudden heavy rains, saying that Mayfair had been hit "pretty hard", along with Sauganash Park and Forest Glen. The Alderman said that the water department was out non-stop. The system has limited capacity for water intake, and that capacity was reached in some areas, causing the flooding. For more information, see the earlier post focused on the details of the flooding event.
On the topic of infrastructure, Alderman Nugent said Kedvale and Kasson were being resurfaced, along with the sidewalks from Keeler to Tripp. Additionally, Participatory Budgeting is starting up again soon. During the last session, we were able to get some pretty great things funded for our neighborhood, being granted $50,000 for Lawrence Ave beautification as indicated in the April issue of this newsletter. The Alderman urged us to get involved again. More details on the upcoming Participatory Budgeting cycle can be found in the Alderman's section of this newsletter.
The Pulaski/Elston SSA #79 commissioners have been confirmed in council, and the SSA has secured a snow management contract.
Updates from Representative Mike Kelly's office
Katie El-Ali from State Representative Mike Kelly's office mentioned during the October meeting that their office has been working on trailer bills for the "safety act" and the "pretrial fairness act", which this newsletter assumes is referring to the Furniture Fire Safety Act HB5407 and CD CORR-RELEASEE-REENTRY INFO HB3653, respectively. For more information on HB3653, there is also this nice website for the act. El-Ali also announced that the work is done on the I-94 Peterson Bridge.
If you have questions or would like more info, feel free to contact Katie El-Ali from Representative Kelly's office via email at katie@repkelly.com or phone at 773-736-0218.
Mayfair Park
Sculptures
At the September meeting, we discussed the sculptures that were mentioned in the September issue of this newsletter. As mentioned in that issue, we asked members via our email list to vote in August on which of 5 sculptures they preferred. The voting resulted in a tie between the two depicted in the September issue. After some deliberation during the meeting, we chose the wooden sculpture by Charlie Brouwer entitled "Happy Wanderers". At the October meeting, MCA President Ron Duplack provided an update that the sculptures would be installed at the end of that month! Thanks to Ron for leading the effort to install a sculpture, it's going to be a nice feature in the park!
New Supervisor and park sign
Jon Litwin attended the September meeting and shared that Mayfair Park has a new supervisor: Yesenia Mayén. Jon said Yesenia comes from Portage Park and that everyone is happy to have her, and they wish the best for the former supervisor Jose Mercado.
Jon also mentioned that the park has been having some issues with their sign, which has been stolen a number of times. At the time of the meeting, the park no longer had a sign. The issue has been brought to the attention of the Alderman.
Businesses parking vehicle inventory on the side of the road
At the September meeting, an attendee raised the issue of broken, undriveable cars parked on the side of the road on Elston, perhaps overflow from repair shops in the neighborhood. The concern was that many residents are going to want to use those parking spaces in the winter. Goode Plumbing is also known to use orange cones to block parking spots on the road for their service vehicles, and there is concern about equitable access to the spots. The issue has been raised with the Alderman's office.
In the Neighborhood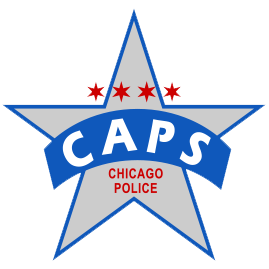 CAPS Meeting for Beat 1722
CAPS meetings for Beat 1722 are back in-person, and there is no Zoom or hybrid option. Meetings are held on the 3rd Wednesday of each month. The next meeting is on November 16 at 6:30pm in the Community Room of the 17th District Police Department at 4650 N Pulaski.
The primary purpose of the beat community meeting is to allow beat residents, other community stakeholders and police to discuss chronic problems on the beat and to engage in problem solving using the CAPS five-step problem-solving process. Beat community meetings provide an opportunity for police and community residents to exchange information about conditions in the neighborhood, to identify crime and disorder problems, and to develop strategies to combat those problems. The meeting also provides an opportunity for police and community to get to know one another.
For upcoming meeting info, or if you have questions or comments, please contact the CAPS office at 312-742-4588, or email caps.017district@chicagopolice.org. Learn about the Office of Community Policing at https://home.chicagopolice.org/community-policing-group/.
Updates from the Alderman
Voting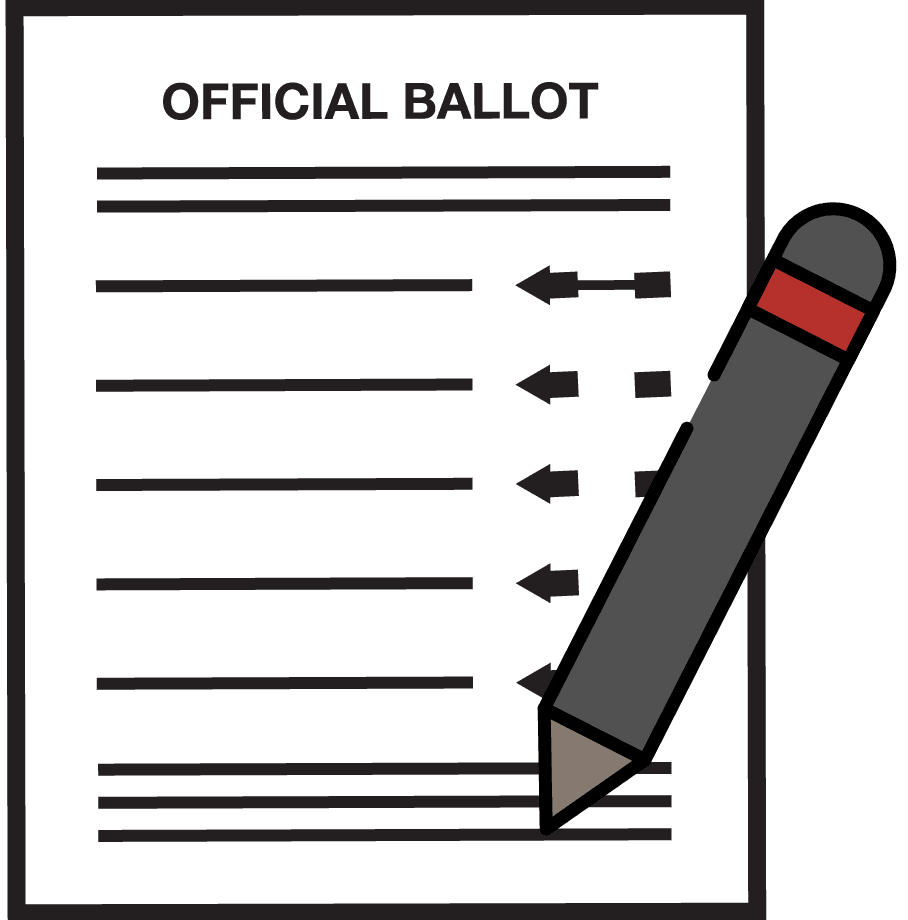 Early voting has begun. The early voting location in the 39th Ward is at the North Park Village Administration Building – 5801 N Pulaski Road. The site is open weekdays from 9:00am to 6:00pm; Saturdays from 9:00am to 5:00pm; Sundays from 10:00am to 4:00pm; and on Election Day (Nov. 8) from 6:00am to 7:00pm. Your regular Election Day polling location may have changed. You can confirm your polling location at ChicagoElections.gov or by the Board of Elections at 312-269-7900.
Salute to American Heroes Veterans Day Program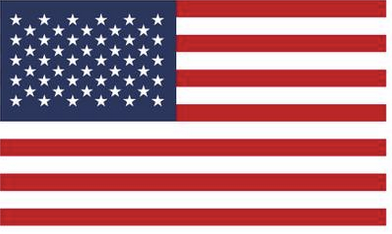 It is my pleasure to invite you to the Annual Mayfair Salute to American Heros Veterans Day Program on Sunday, November 6th at 10am at the Mayfair Veterans Memorial at the corner of Lawrence and Keeler. The event honors our neighborhood veterans, first responders, and educators. I hope you will join me and the Mayfair Veterans Committee for this event.
Street lights
I've launched a new service request drive for street and alley lights that are out. With it getting darker earlier in the evening, if you notice a light is out, please call my office at 773-736-5594 or email Ward39@CityofChicago.org. Be sure to take note of the address of the light if it is on the street or the address it is behind if the light is in the alley.
Participatory Budgeting
I will be rolling out the 4th cycle of Participatory Budgeting (PB) for the Ward in the coming weeks. PB is a democratic process in which community members directly decide how to spend part of the public budget, also known as the menu. Please be sure to watch my newsletter, Facebook, and check back in this newsletter for more information.
Joining the PB Committee is a great way to get involved with neighbors from across the Ward. The committee meets to review and develop proposals and set the ballot. I would also like to encourage you to submit ideas for the PB process. If you have an idea for an infrastructure improvement in the Ward, PB is a great way to help bring the idea to life.
If you need assistance with any city services or have any questions, please call my office at 773-736-5594 or ward39@cityofchicago.org. We are here to help.
Visit and Subscribe!
Visit https://aldermannugent.com/ to subscribe to Alderman Nugent's newsletter and learn about what she's doing for the 39th Ward. My office is open Mondays from 9am to 7pm, Tuesdays, Wednesdays, and Thursdays from 9am to 5pm and Fridays from 9am to 3pm. While the office is open for walk-ins, appointments are encouraged. We ask that everyone, regardless of vaccination status, wear a mask and maintain social distancing. Please reach out should you have any questions, comments, or concerns at 773-736-5594 or via email at Ward39@CityOfChicago.Org.
Local Events and Information
17th District Chicago Police Explorers
17th District Community Room
4650 N. Pulaski Rd.
19 November 2022 at 11:00AM
How to apply – Explorers must be between the ages of 14-20. Complete an application and have it signed by a parent or guardian.
What to expect – Explorers will also have an opportunity to go on a field trips or volunteer for community events. This will require the parent or guardian to sign a permission slip and have two emergency contact phone numbers provided. The Explorer will receive community service hours for events and field trips that are taken. Explorers will learn Police functions and participate in real life Police training.
Who to contact – 17th District CAPS office (312) 742-4588 or email us at caps.017district@chicagopolice.org.
North Park Village "Building for the Future Campaign"
For the first time in 40 years, you, your family, friends, and neighbors are invited to offer their opinions on where N V goes for the next 40 ears – Take the "Your Voice Still Counts Survey" and also, check out information about North Park Village History as well.
For more information and to take the survey, visit https://northrivercommission.org/npvbuildingforthefuture.