Contributions
If you would like to contribute an article or other content to this newsletter, please reach out to us at mayfair-civic-newsletter@googlegroups.com. We have a distribution of 100s of Mayfair neighbors and growing. For more information on contributing to the newsletter, visit the Newsletter page.
February 9 Zoom Meeting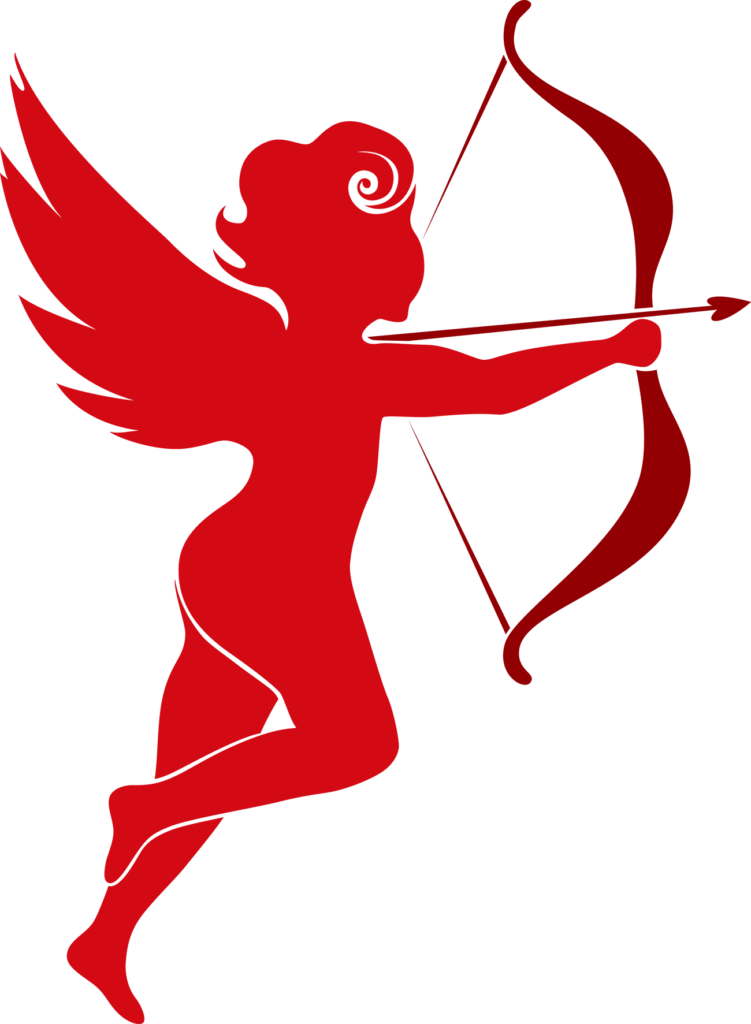 Our next meeting will be held via Zoom at 6:30pm on February 9. Please plan to attend to discuss any topics of interest regarding the neighborhood of Mayfair. Zoom meeting attendance details will be sent out to our email list before the meeting. To join our email list, visit https://groups.google.com/forum/#!forum/mayfair-civic and click "Ask to join group".
Letter from the President
We hope you are all well and coping with the winter weather.
Our last event was a community gathering held in December at Marie's Pizza in lieu of a meeting. It served as our traditional holiday celebration and a welcomed chance to visit in person to conclude 2022 on a high note. Several photos are included in this Newsletter, highlighting festivities and the fabulous holiday decorations always on hand at Marie's. Many thanks to Nadine!
We recently co-sponsored the 39th Ward Candidate Forum held at the Irish American Heritage Center. Turnout was substantial. We hope that you were able to attend and gauge candidates' positions and platforms. Elections are being held on February 28 and April 4. We encourage you to exercise your voting privileges and civic duties to support your candidate.
During our winter break from meetings, we were busy working with the Pulaski Elston Business Association to coordinate efforts to maintain attractive community amenities. PEBA represents community businesses and acts as the service provider for SSA#79 which was created in January 2022 to provide services within the business district that supplement those provided by the City. PEBA has graciously agreed to provide funding and management of bump-out and garden maintenance within the SSA service zone. This will leave us responsible for just a few community gardens outside that zone, greatly diminishing our financial and volunteer commitments. PEBA is also supporting our efforts to bring more public art to the community, including murals and sculptures. We will provide an update at our next meeting.
Another discussion item for our next meeting is a development proposal that was referred to our attention by Alderman Nugent. It involves The Barking Barrel, a potential new brewery/dog care concept proposed for 4300 W Montrose. It will need a zoning change and we have been discussing the project with its owners. If preliminary plans are available, they will attend the meeting; if not, they will present at a later date.

We hope to see you at our next Zoom meeting. See the enclosed schedule of this year's meeting dates.
2023 Meeting Schedule
Mayfair Civic Association meetings are generally held on the second Thursday of every month. No meetings are held in January, July, or August. These are the remaining dates for 2023. These are suggested meeting dates and topics, subject to any comments you may provide, but will be followed in the absence of alternative suggestions. Our Board generally meets quarterly as determined by Board members.
February 9
Planning
May 11
Mayfair Park
October 12
Elections
March 9
Kedvale Playlot/Gardens
June 8
TBD
November 9
Annual Party Planning
April 13
Zoning & Development
September 14
Traffic & Parking
December 7
Holiday Party
Membership Meetings
Here are some details from the November, 2022 meeting and holiday party of the Mayfair Civic Association.
Reminder: The MCA is looking for a new treasurer!
If you or someone you know has accounting skills and would like to get more involved and contribute directly to your neighborhood, Mayfair Civic Association is looking for a new treasurer. Those interested can contact MCA President Ron Duplack at rduplack@rieckcrotty.com. Thank you for your support!
US Congressman Mike Quigley, Illinois 5th District
US Congressman Mike Quigley of the 5th District of Illinois attended the November membership meeting. He was re-elected to his position during the 2022 midterms in November, and thanked the community for their continued support. The Congressman started with a reminder that community service in the district is always the most important thing that his office does. To contact the Congressman's office, please refer to his website at https://quigley.house.gov.
District boundary changes, lost part of Mayfair
Congressman Quigley mentioned that he lost part of the neighborhood due to the district boundaries changing; the area is roughly north of Elston, west of Pulaski, south of Lawrence. The Congressman said that 40% of his district is new to his office, following the changes. For a comparison of the district before and after the boundary changes, see the following maps from the census:
The Mayfair neighborhood boundaries are also available for comparison on this website at About Us.
Gun violence protection
Congressman Quigley said that President Biden's administration is a return somewhat to past norms and levels of civility except that, ironically, they now had to walk through metal detectors to get onto the House floor. On the topic of gun violence, the Congressman mentioned passing the first gun violence measure in decades. As a vocal advocate of gun violence protection, he was recently named Vice Chair of the Gun Violence Prevention Task Force. For more information, see the announcement.
Earmarks for FY23
The Congressman was able to get a number of community projects funded with earmarks approved in 2022. For Fiscal Year 2023, he has proposed a number of new projects, including:
Chicago Park District Lincoln Park, Conservatory Renovations
Chicago Park District California Park, Multi-use Trail Connection
Carole Robertson Center for Learning in Albany Park, Capital Improvements
Chicago Public Schools, Art Supplies and Equipment
Shedd Aquarium, Pathways to Environmental Education
Chicago Police Memorial Foundation Get Behind the Vest Program, 1000 Bullet Proof Vests for Chicago Police Department
For a full list of community project submissions, requested funding amounts, and detailed project descriptions, visit the Congressman's Community Project Funding page.
Inflation Reduction Act
In August, Congressman Quigley voted for the Inflation Reduction Act. He highlighted that the Act, among other things:
Ends the ban on Medicare negotiating prescription drug prices: allows Medicare to negotiate the price of prescription drugs, prevents excessive price hikes, and caps out-of-pocket costs to $2,000.
Lowers energy costs and delivers largest-ever climate action: invests in domestic energy production and manufacturing, while reducing carbon emissions by roughly 40 percent by 2030 with historic investments in energy security and tackling the climate crisis.
For more details on the Inflation Reduction Act, refer to https://quigley.house.gov/media-center/press-releases/quigley-votes-fight-climate-change-reduce-inflation.
Questions for the Congressman
A meeting attendee was concerned about Medicare Advantage. Their parents were on regular Medicare, but were getting "swamped" by ads for Advantage. The advertising was of concern because it created confusion about Medicare Advantage being private rather than public healthcare, and because of recent findings that the program denies needed care to 1000s of authorization requests annually (see the New York Times article). The Congressman said that he's been concerned about the program for a long time, agreed that the ads confuse people, and also pointed out that doctors are pressured to prescribe drugs. There are things that can be done, Quigley said, but it depends a lot on who becomes Speaker and the balance of power in the House.
Alderman Nugent
Alderman Samantha Nugent was in attendance at the November meeting, and said that the Chicago Department of Transportation had a list of the 21 bump-out gardens in need of repair for the Lawrence Avenue Revitalization project that was funded in 2022 by Participatory Budgeting Cycle 3 and that more info would be forthcoming on these repairs. An attendee expressed concern that work hadn't started yet on these bump-out repairs, and it was agreed that a schedule of CDOT's repair plans it would be useful.
Alderman Nugent also mentioned that the new flags on Lawrence Avenue were put up by the SSA #79 Lawrence/Pulaski/Elston.
Questions
An attendee asked about the future of the site formerly used by Suzie's, which closed last year. A sign was posted on the property, but with no information on plans. The Alderman didn't know, but said that she would find out.
There was another question about the details of what would be put in at 4433 N Elston. This location was formerly a 2-story retail commercial building, but has a building permit to make the 1st floor an "artisan work space". You can find public data about building permits at https://www.chicago.gov/city/en/depts/bldgs/dataset/building_permits.html.
Mayfair Park sculpture updates
Mayfair Civic Association President Ron Duplack informed the attendees that, due to health issues, the designer of the sculpture that was chosen to be installed at Mayfair Park (see Volume 26, Issue 4 for details) was unable to be on-site for the installation. Duplack asked for input on whether or not to move forward with the sculpture installation without the designer, or try again later. It was agreed that the sculptor should be there for the installation, and also given how late we were in the year already, it was decided to hold off on an installation until maybe Spring, even though it means that this particular sculpture may not be available at that time.
Holiday Party
Here are some photos from the MCA holiday party in December at Marie's Pizza. The decorations were amazing!
Updates from the Alderman
Dear Neighbor,
I hope you had a relaxing holiday season spent with family and friends.
The holiday decorations installed by Special Service Area 79 on the main streets throughout Mayfair made Lawrence, Pulaski, Cicero, and Montrose feel especially festive. I am looking forward to seeing the work the SSA will do this spring with the Civic Association to landscape and plant in the bump-outs along Lawrence Avenue. Thank you to the Pulaski Elston Business Association and the Commissioners of SSA 79.
The Chicago Department of Transportation has been out to survey Lawrence and is expected to begin concrete repairs to the bump-outs this year. Last fall, ironwork began on some of the fences. This work is part of the winning $50,000 Participatory Budgeting Project from the last cycle.
At City Council in January, I was proud to present six appointees to the newly formed Urban Forestry Advisory Board (UFAB) on behalf of the Committee on Environmental Protection and Energy. UFAB brings city departments and private partners together to care for, enhance, and protect the urban tree canopy. The tree-lined streets of Mayfair are one of the things that make the community so special. The board will work to ensure existing trees are protected, and new trees are planted, and if critical infrastructure work has to be done in the parkway, it is done in the least invasive and disruptive way.
As always, my office is here to help. We are located at 4200 W. Lawrence Ave. and are open to the public Mondays from 9 am to 7 pm, Tuesdays, Wednesdays, and Thursdays from 9 am to 5 pm, and Friday from 9 am to 3 pm. Please contact us at 773.736.5594 or ward39@cityofchicago.org if you need any city services or have any questions.
Very Truly Yours,
Alderman Samantha Nugent
In the Neighborhood
39th Ward Aldermanic Forum for Feb 28 Municipal Election
The 39th Ward Aldermanic Forum for the upcoming Municipal Election on February 28 was held at the Irish American Heritage Center on January 19. Incumbent candidate Alderman Samantha Nugent and challenger Denali Dasgupta discussed topics of interest to the community.
For more info, here are a few links: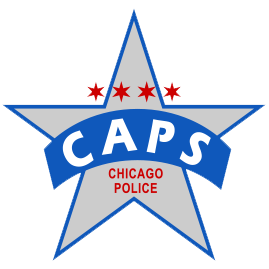 CAPS Meeting for Beat 1722
CAPS meetings for Beat 1722 are back in-person, and there is no Zoom or hybrid option. Meetings are held on the 3rd Wednesday of each month. The next meeting is on February 15 at 6:30pm in the Community Room of the 17th District Police Department at 4650 N Pulaski. A full schedule of meetings for the year can be found here.
The primary purpose of the beat community meeting is to allow beat residents, other community stakeholders and police to discuss chronic problems on the beat and to engage in problem solving using the CAPS five-step problem-solving process. Beat community meetings provide an opportunity for police and community residents to exchange information about conditions in the neighborhood, to identify crime and disorder problems, and to develop strategies to combat those problems. The meeting also provides an opportunity for police and community to get to know one another.
For upcoming meeting info, or if you have questions or comments, please contact the CAPS office at 312-742-4588, or email caps.017district@chicagopolice.org. Learn about the Office of Community Policing at https://home.chicagopolice.org/community-policing-group/.
Local Events and Information
Mayfair Park Valentine's Events
North Park Village "Building for the Future Campaign"
For the first time in 40 years, you, your family, friends, and neighbors are invited to offer their opinions on where N V goes for the next 40 ears – Take the "Your Voice Still Counts Survey" and also, check out information about North Park Village History as well.
For more information and to take the survey, visit https://northrivercommission.org/npvbuildingforthefuture.